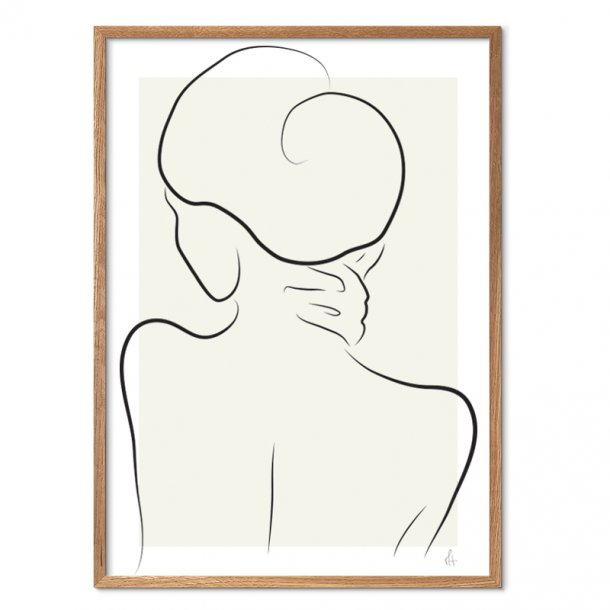 Embracing Silhouette art print 70x100 Oak frame
Description

Embracing Silhouette is a simple, feminine art print with a nordic look. I like the feminine expression combined with the timeless simplicity. A stylish and contemporary art poster
hanging beautifully alone but also as part of a gallery wall. Embracing SIlhouette is drawn in the same style as One Line Silhouette and Sitting Silhouette. See the entire selection of art prints from Mette Handberg here.

The craft behind Embracing Silhouette

I draw my art free hand, and this one is refined on the computer. The style is very simple, light and clean.
The art print hangs beautifully in the Nordic universe, giving a feeling of lightness and "Less is more." The poster is made and printed in Denmark on high-quality paper.
The poster hangs beautifully both with and without a passe partout. A passe partout gives the image an elegant and nice frame while a frame with a thin profile for example oak, gold or black wood creates a more clean and simple look. Have a look on my oak frame with passepartout handmade in Denmark.

Sizes

A3
50x70 cm
70x100 cm
100x140 cm - This size can be ordered by writing me an email. The price is 266,50 Euro.

Shipping

All art prints are shipped in a protective tube or a suitable container depending on the size and the quantity. When you order a frame along with your art print we will frame it for you.