If you need inspiration with the placement of your art, you are welcome to send me an email with a picture of your wall, or where you would like to place your art.
Send me an email with one or more photos of the wall in your home where you want to hang the art print 7 art prints.
Write the name and the size of the art print you like. I will create a suggestion and send it to you by email.
This service is free, but I take a deposit of 100 Euro which is refunded upon purchase.
Photo tips
Stand right in front of the wall and take the picture straight on as possible. This way you will get the best result when I insert the poster.
Make sure to include your furniture and any other interior in the picture, to get the best impression of how the poster / posters look in your surroundings.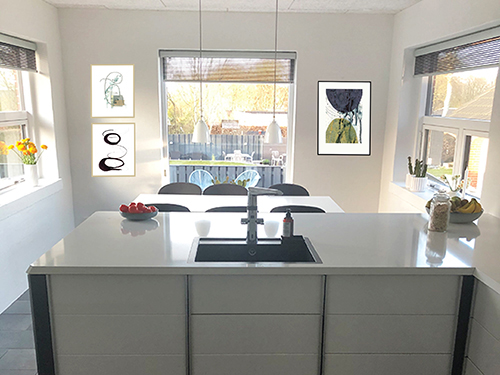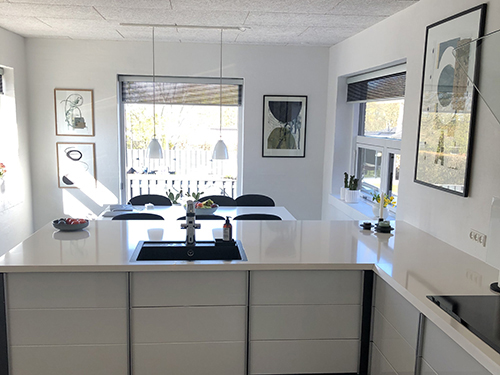 Example of setting up art prints on the computer, and the result at home after the costumer recieved the art prints.