I have made a selection of art walls for your inspiration, so you can see and imagine how my art prints and wall hangings could look
on your walls and in your home. The settings and layout show harmony, balance and tranquility. They are created with art prints and frames in different sizes ranging in sizes from A3, 50x70 cm, 70x100 cm and 100x140 cm.
You are welcome to write me if you have questions or ideas for a personal wall setup.
I am happy to offer help with styling if you send me photos of your home. See more here.


VÆG 1: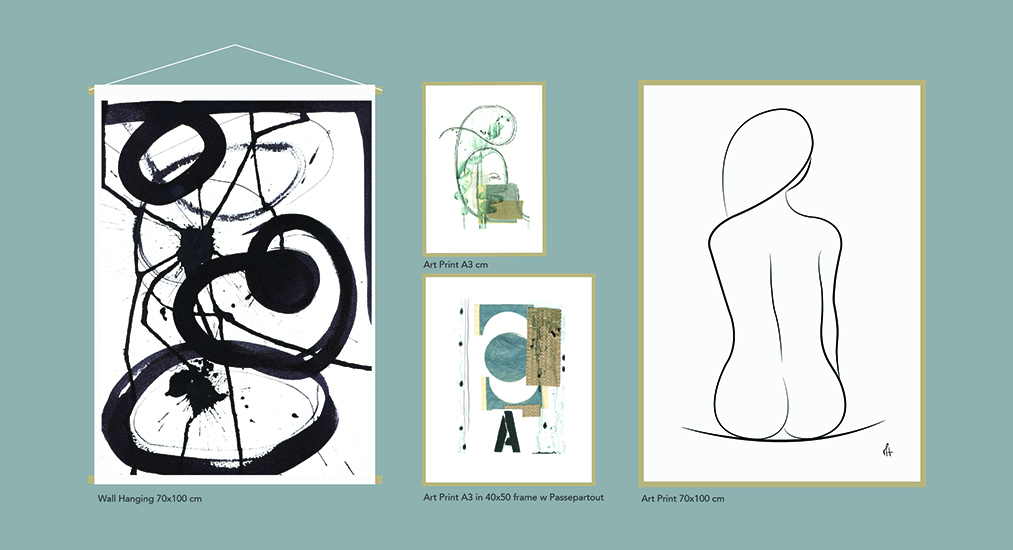 VÆG 2: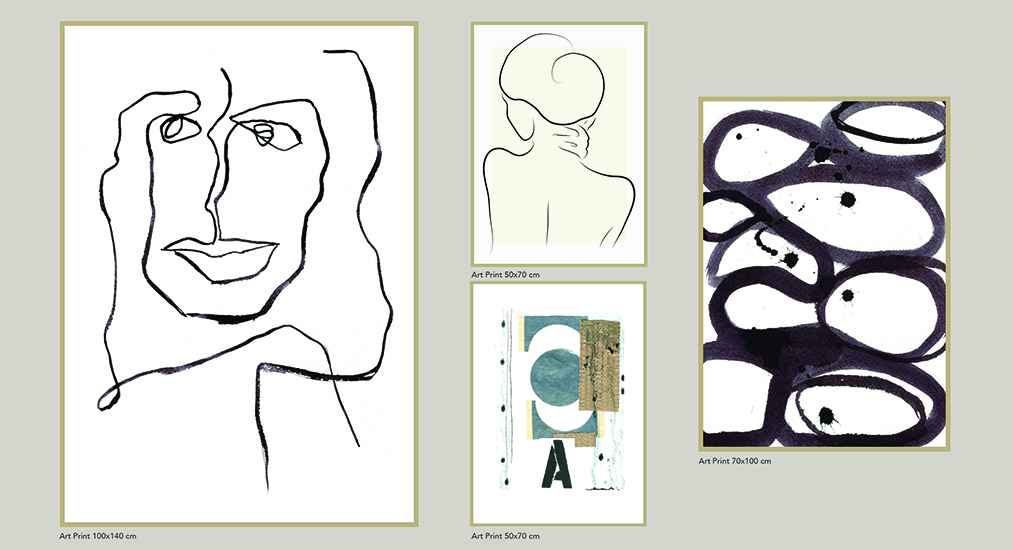 VÆG 3: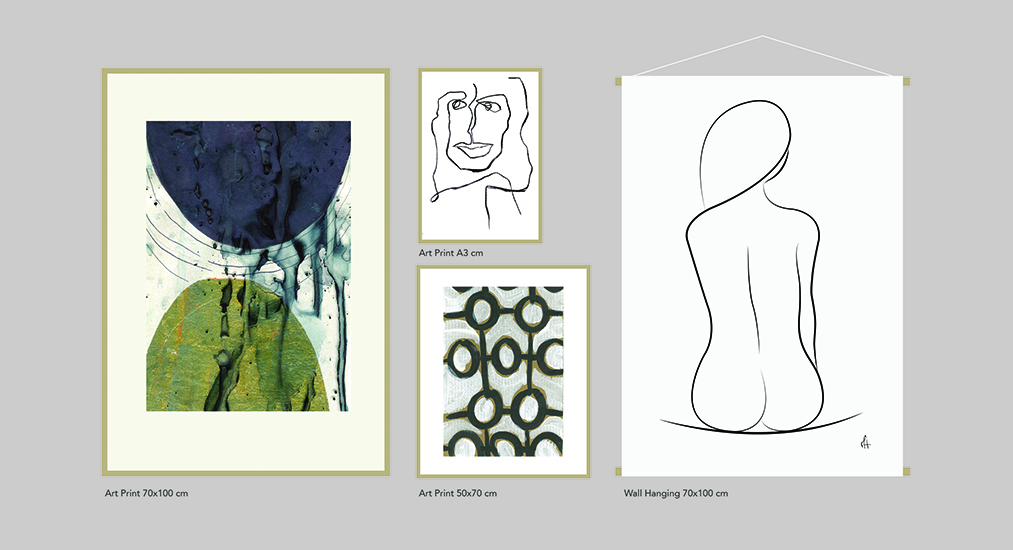 VÆG 4: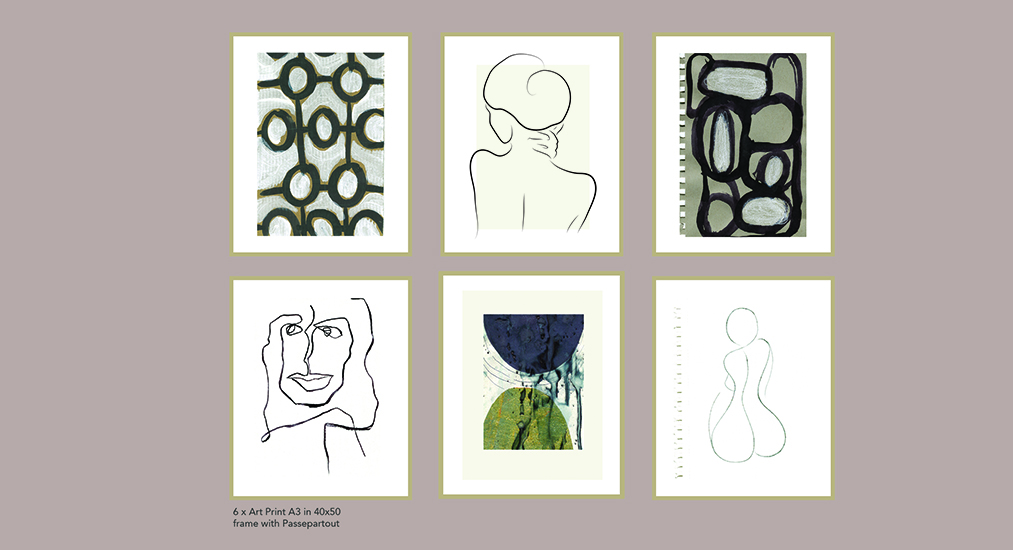 VÆG 5: