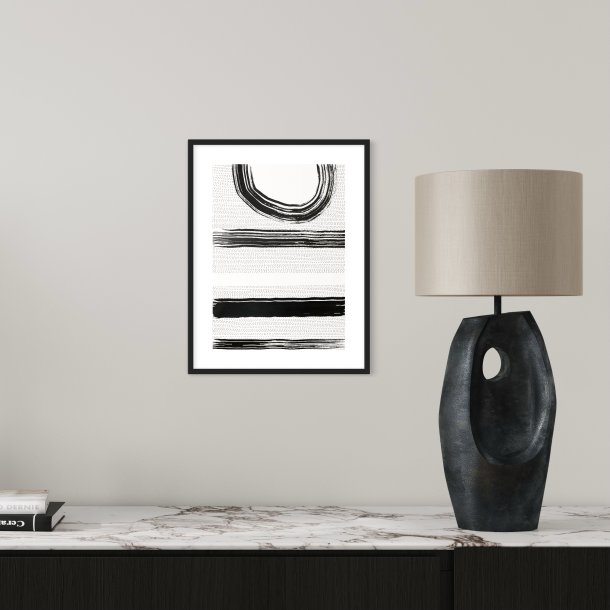 Description

Original art work which I have painted with ink on acid-free and high quaity art paper. The motif is abstract with an aim to radiate calm and harmony. The art work has a strong expression and hangs beautifully alone or combined with other art. I find it creates an elegant atmosphere to combine original art with art prints, good memories and personal treasure finds. Buy original art for the uniqueness and exclusivity in the fact that there excist one edition only. Combine it with posters and limited editions for the perfect gallery wall. See the entire selection of art posters from Mette Handberg here.

The craft behind Modern 1 Original

The work is created with impulsive brushstrokes of black ink on white high-quality art paper. I love the black and white simplicity, which I find both elegant, classic and timeless. The original is signed by hand and sold framed in a black-painted oak frame, with an acid-free passepartout. The frame and the passepartout is handmade in Denmark.

Size

The art work is size A3 in a size 40x50 cm frame with passepartout.