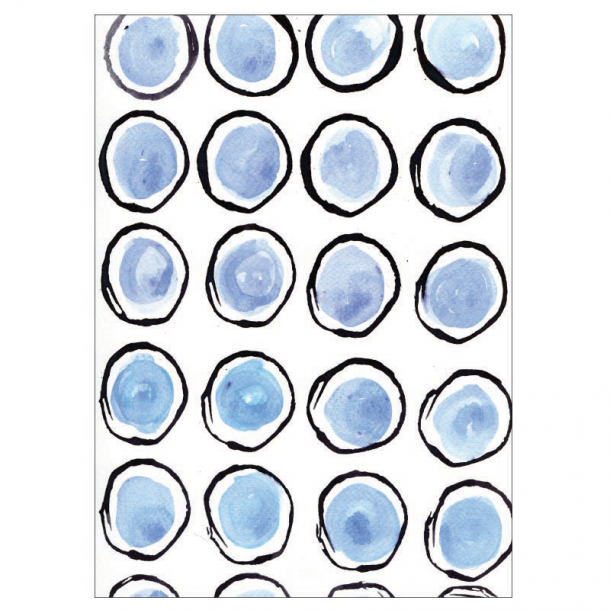 Description

Art Print with bright blue circles with a black outline. The original is hand-painted and printed with ink and water colour. Blue Circles has a Nordic look which is modern and light on the eye, yet with a unique and warm feeling.

Printed on heavy weight high quality art paper with a matte texture.The style is contemporary and easy to adapt into any home or office.

See the entire selection of art prints from Mette Handberg here.

The art print is available in following sizes

A4
A3
50x70 cm
70x100 cm
100x140 cm - This size can be ordered by writing me an email. The price is 266,50 Euro.

Shipping

All art prints are shipped in a protective tube or a suitable container depending on the size and the quantity. When you order a frame along with your art print we will frame it for you.

Join me on Instagram og Facebook to discover new ways of styling art and posters.