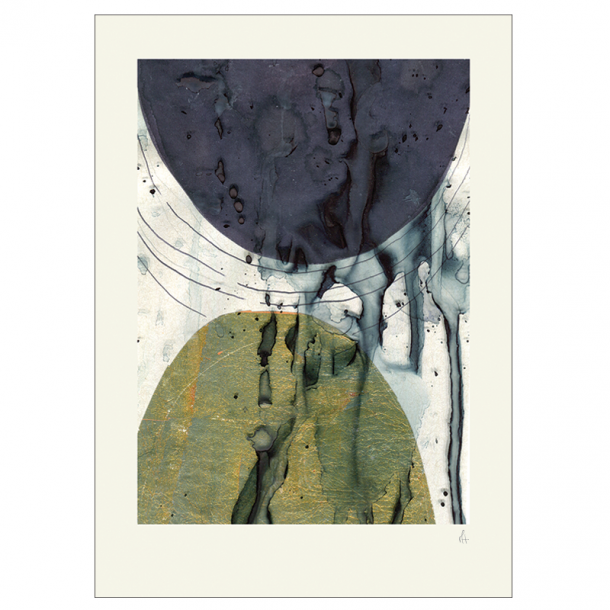 Golden Abstract art print
Price from 38,00 EUR
(incl. VAT)
---
Description

Art poster handmade with black ink and golden effects. Perfect for creating a unique look on your wall. Golden Abstract hangs beautifully in an environment with classic Scandinavian style and furniture. See the entire selection of art prints from Mette Handberg here.

The handicraft behind Golden Abstract

The poster is hand painted with black ink on paper. It is abstract and made with soft arches and lines in black, grey and gold on a warm beige background. The motive is printed on high-quality and heavy art paper. The art print hangs beautifully in an oak or a black frame with a narrow profile.

Sizes

A4
A3
50 x 70 cm
70 x 100 cm
100 x 140 cm - This size can be ordered by writing me an email. The price is 266,50 Euro.

All art prints are shipped in a protective tube, an envelope or a suitable container depending on the size and the quantity. If you order your art with a frame, we will frame it for you.