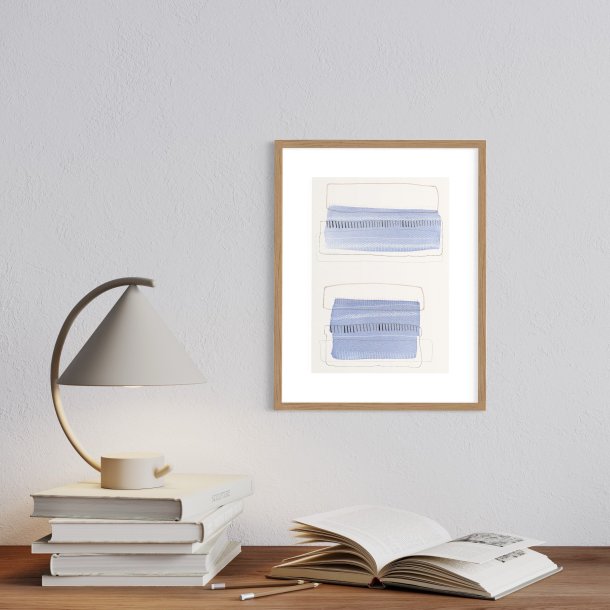 Description

Original art work in delicate shades of blue, silver and beige colours painted on high quaity art paper. The motif is abstract with a Scandinavian simplicity. Buy original art for the uniqueness and exclusivity in the fact that there excist one edition only. Combine it with art prints and limited edition prints for an artistic and unique gallery wall. See the entire selection of art prints from Mette Handberg here.

The craft behind Winter Blues 1

The work is created with simple shapes in lavender blue, silver and natural colours on white high-quality art paper. It is simple with a calm and modern expression and it works beautifully combined with modern and nordic inspired interior. The original is signed and sold framed in anoak frame, with an acid-free passepartout. Everything is handmade in Denmark.

Size

The art work is size A4 in a size A3 frame with passepartout - both handmade in Denmark. All original artworks come with a certificate og authenticity.